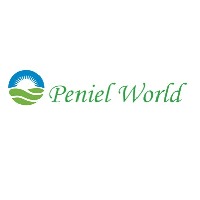 Peniel World Co.,LTD
Contact - Peniel World Co.,LTD
24, Gyesan 11-gil, Taebaek-si
Gangwon-do 26028
South Korea
Send a message - Peniel World Co.,LTD
Legal information - Peniel World Co.,LTD
| | |
| --- | --- |
| Nature | Head Office - Factory |
| Year established | 2002 |
| Describe your Company and attract Business opportunities | |
| Co.Registration No | 226-81-29312 |
| No employees (address) | 5 Employees |
| No employees | 5 Employees |
| Kompass ID? | KR123134 |
| Kompass member for | + 2 years |
| Membership | Booster International |
Presentation - Peniel World Co.,LTD


Cosmetics, Natural living products, deodorant, aroma products, hampus, treatment, body wash, body lotion, body care


# Company Introduction

Peniel World Co., Ltd. is a company that manufactures various products by extracting physiologically active ingredients from wasabi, which is highly antioxidant and antimicrobial. We produce natural oils by extracting functional ingredients from plants, and develop and sell airtight containers and cosmetics containers with patented technology for producing antibacterial containers.
Peniel World believes that research and technology are the source of corporate development. Peniel World is a research and technology productthat is related to hot pepper paste based on the fact that red pepperpaste, one of the native plants in Korea, has strong insect pests forharmful bacteria, fungi and harmful insects.
Peniel World believes that a company can grow only by research and technology accumulation. To that end, we are currently establishing an industrial cooperation system with the Korea Institute for Food, Microbiology and Researchat Gangneung National University, and are planning to invest in additional research and technology.
Peniel World values data and information. Peniel World will collect and analyze all the data related to its business area, especially chili peppers. We will try to systematically categorize, process and accumulate all the data and share it witheveryone who needs it.
This accumulation of data and information could reduce unnecessary resource waste and create a foundation for company development.


#Main product:
* Wasabia Oriental Medicine Natural Shampoo / Treatment

It is a natural product of 14 kinds of natural herbal ingredients such as ginseng, black bean, red ginseng, corvina, jangpo, saeng shiitake, aloe, green tea, rosemary, peppermint A method extractor helps strengthen and protect hair muscle by providing nourishment at the same time as cleaning waste materials without irritating hair or scalp. It also helps to reduce the itch caused by dry skin with patented oil and keep scalp freshand refreshing with peppermint. You can feel refreshed after using the aroma scent rather than the oriental medicine scent. This product passed the FDA quality safety test.
It is effective for dandruff, dry skin, oily scalp, and is recommended for those who have weak hair and no gloss due to frequent perm and dyeing.

Company catalogues - Peniel World Co.,LTD
Company's Videos - Peniel World Co.,LTD
General Information - Peniel World Co.,LTD
Certifications
| | |
| --- | --- |
| Type: | FDA(13), ISO 9001, ISO 14001, ISO 22000, Inno-biz, Main-biz |
Export area
Asia-Pacific
Japan
Geum-Sooch Bae
CEO - Chief Executive Officer
Kwonsik Kim
Export Director/Manager
News - Peniel World Co.,LTD
New product
Launching Our new product – Wasabia airtight container set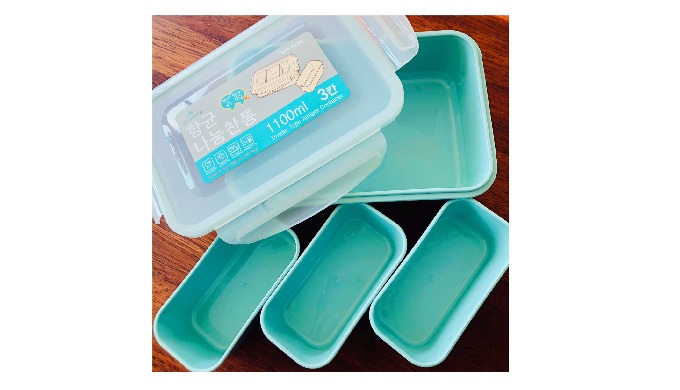 Date: February 16, 2020 3:00 PM
End: December 31, 2020 2:59 PM
Peniel World manufactures and sells antibacterial airtight containers containing patented wasabia extracts.
Registered KR patent(Manufacturing method of antibacterial food container)

At room temperature, storage time doubled compared to normal airtight container
(suppression of Bacteria and mold growth)

1 set components(5 kinds of airtight container)

1. Kimchi container (3L, 5L)
2. Sharing container (480/530/1100mL)
3. Airtight container (480/530/1100mL)
4. Tray Container (3000 / 3700mL)
5. Vegetable container (2700mL)


Other
FDA Certificates and ISO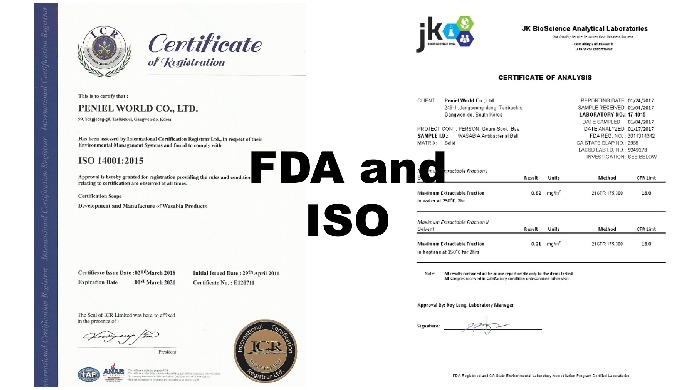 Date: February 8, 2019 3:00 PM
End: February 9, 2019 2:59 PM
Certificates of analysis
Body lotion
Allyl beauty soap
Oriental medicine nature shampoo
SHAMAR Laundry detergent
dishwashing detergent
tea
shamar plus toothpaste
oriental medicine natural treatment
antibacterial gel
antibacterial airtight container
antibacterial ball
FDA U.S. Food drug administration certificate of drug listing and registration
ISO9001:2015
ISO 14001:2015
Location - Peniel World Co.,LTD
Opening hours - Peniel World Co.,LTD
Key figures - Peniel World Co.,LTD
Activities - Peniel World Co.,LTD
Producer
Distributor
Service provider
Main activities within the Kompass classification
Secondary activities within the Kompass classification