BULGOGI GWANGCHUN GIM ┃SEASONED SEAWEED LAVER, ROASTED SEASONED DRIED SEAWEED

CHOI GANG FOOD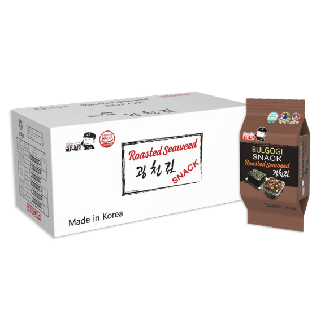 From Jun 13, 2022 to Apr 29, 2023
Seasoned Seaweed Laver, Roasted Seaweed Laver, Korean Roasted Seaweed, Roasted seasoned dried seaweed

We made seasoned and roasted seaweed of high-quality ingredients

#We roast the laver once and then season it. Then the second round of roasting begins. This process highlights the savory flavor and crispier texture of the laver.
- Our laver products deliver the maximim flavor and savory texture of laver
- Our laver prodcuts are not tought and have proper elasticity
- We manufacture our products with hygienic equipment, and systems that were obtained by an HACCP certification.
I WANT TO GET MORE DETAILS ABOUT THE OFFER