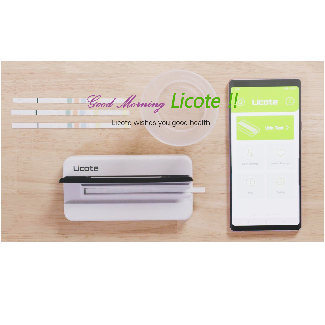 From Jun 19, 2022 to Dec 30, 2022
The challenge of Brain tech, which is always doing the best in invisible places for more comfortable lifestyle, is still ongoing.
Licote, the personal smart home healthcare IVD device, consists of a device that detects chemical changes in the dipstick, and a smartphone application that analyzes and sotre the change vludes. Licote offers insights into:
1) Family health: monitoring adult diseases such as kidney · live diseases, urinary tract infection, diabetes, and etc.,
2) early detection of diseases with pet urinalysis for you pet,
3) drinking water quality: detection of harmful inorganic substances such as various heavy metals,
4) free radical concentration test in relation to aging, onset of adult diseases, cancer, etc. thereby guaranteeing proper, timely treatment by analyzing various health indicators.
Licote can be used at home, nursing homes, or medical facilities in isolated areas at a reasonable price.
I WANT TO GET MORE DETAILS ABOUT THE OFFER