OFFSHORE ENERGY, Amsterdam (NL)
China Coal & Mining Expo, Beijing (CN)
LogiMAT 2016, Stuttgart (DE)
CeMAT 2016, Hannover (DE)
UGOL ROSSII & MINING 2016, Novokuznetsk (RU)
MINEXPO, Las Vegas (US)

Other
New Trade Partner for Belgium and Luxembourg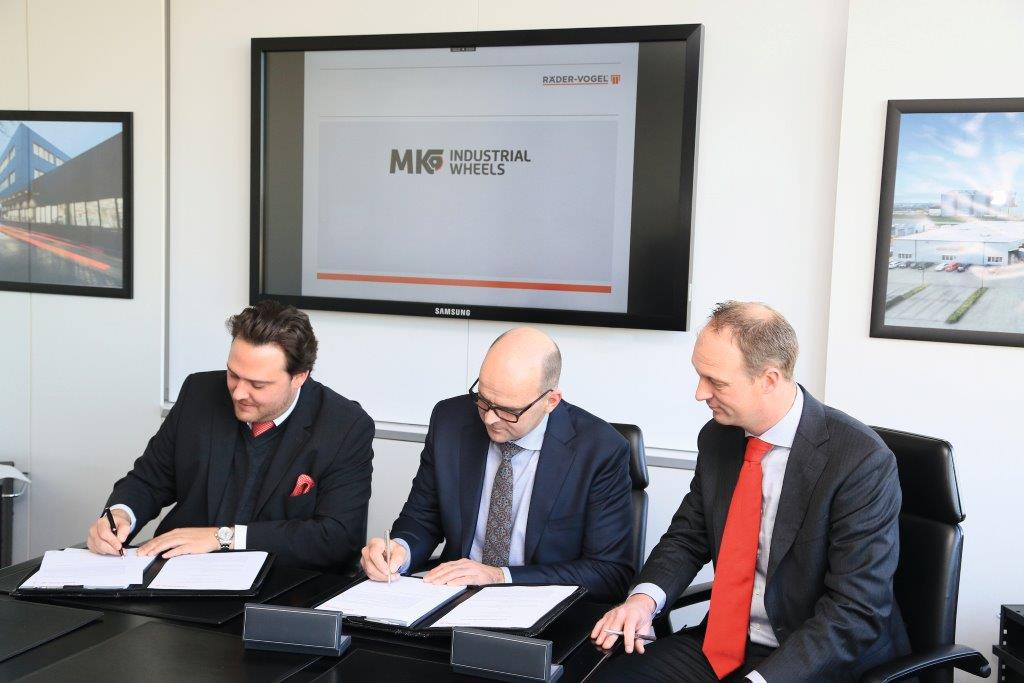 RÄDER-VOGEL is very pleased to announce that they have further strengthened our network of trade partners by adding MK Industrial Wheels to their team. Since the beginning of January 2016, the company with its head office in Geel, Belgium, has exclusively distributed our products in Belgium and Luxemburg.

Other
Unique Connections – Review of CeMAT 2016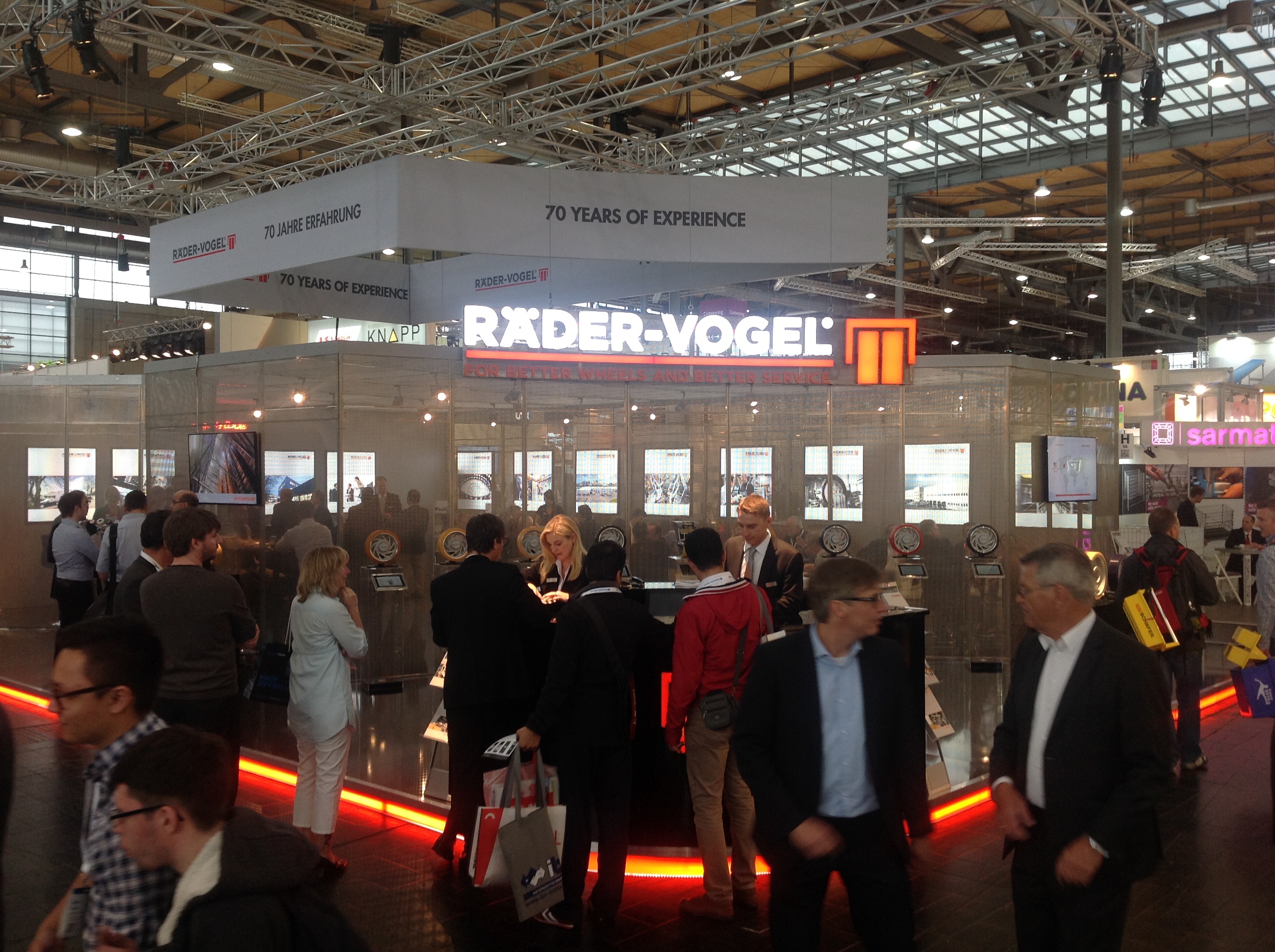 The RÄDER-VOGEL motto for this year's world leading trade fair for intralogistics and supply chain management in Hanover was "Unique Connections". Apart from RV-COMPOUND®, also PEVOTEC® attracted the attention of the visitors. PEVOTEC® are custom-tailored formulations of their polyurethane elastomers for heavy-duty operating conditions, ideally matched to their respective intended use. Also this year, CeMAT was a huge success for RÄDER-VOGEL. Not only the keen interest in their products and innovations demonstrated this but also the fact that compared to 2014 they greeted a larger amount of professional visitors at their fair stand.

Other
New logistic centre in Hamburg Billbrook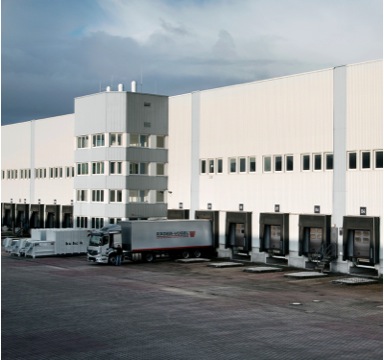 As of January the 1st 2016 RÄDER-VOGEL consolidated their decentralised warehouses into one new logistic centre and started operations with over 10,700 m² high-bay warehouse. With a designated collection area as well as 780 m² of office and service space. With a narrow-aisle racking system, this facility in the Bredowstrasse 20 offers space for around 16,000 pallet storage locations. In doing so, doubling their storage capacity.

This new high-bay warehouse is ideal for the optimization of their logistical processes and enables RÄDER-VOGEL to increase the level of service for their customers.

Other
RÄDER-VOGEL's VULKOLLAN® heavy-duty bandages are being used in the construction of the Gotthard basis tunnel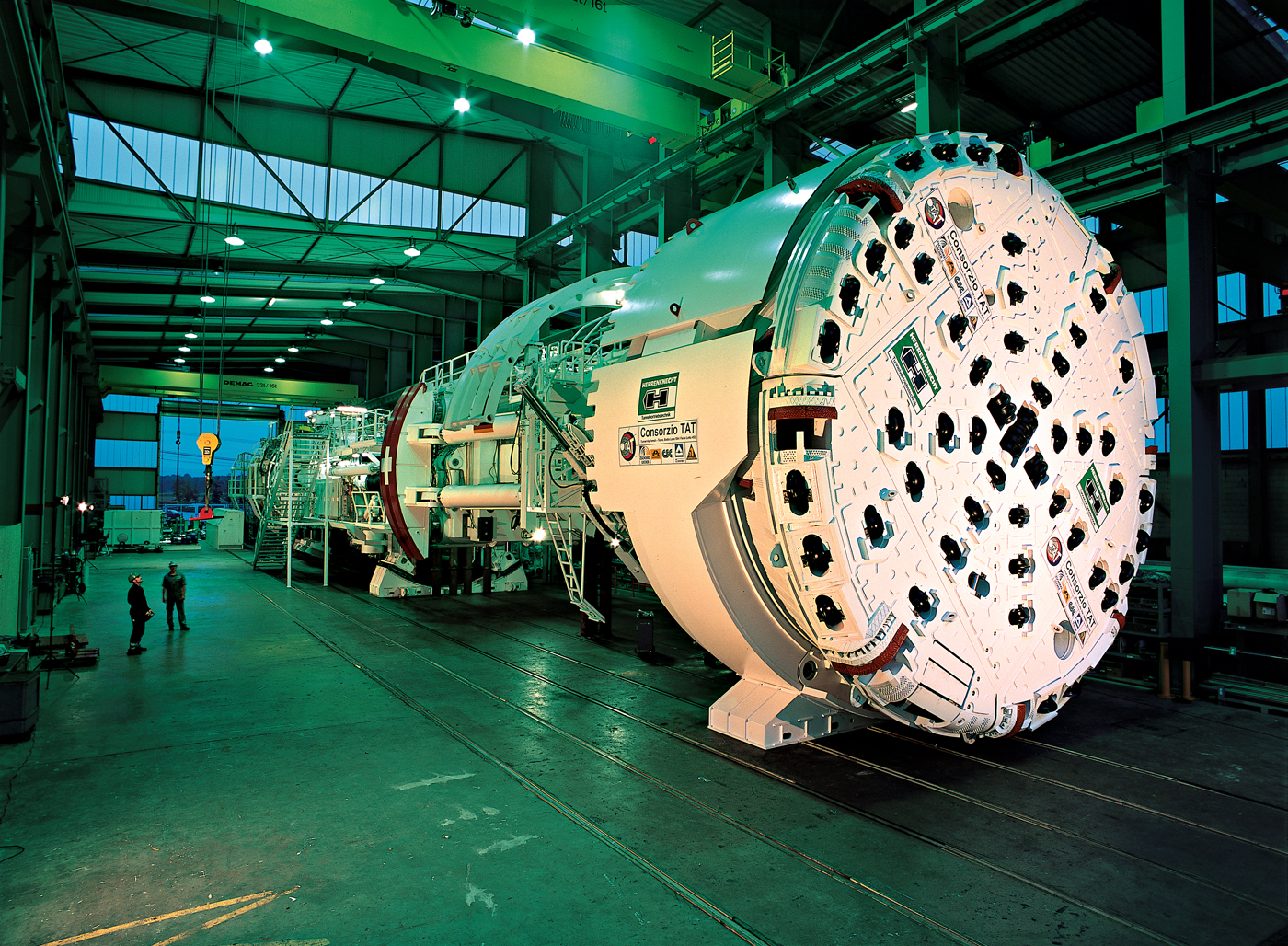 After 17 years of construction, it was officially inaugurated on 1 June 2016: The longest traffic tunnel in the world. As the core of the "Neue Eisenbahn-Alpentransversale" (NEAT), it allows rail traffic between Basel and Milan at almost ground level. 85 kilometers of the section – in parts 2,000 metres through the St. Gotthard mountain at temperatures of up to 50 degrees Celsius – were drilled with tunnel drilling machines (Tunnelbohrmaschinen/TBM) of the company Herrenknecht, as in the case of the forth tube of the Hamburg Elbe Tunnel which was built with TBM TRUDE. 4 Gripper TBMs (GABI I, GABI II, SISSI and HEIDI) with drilling plate or shield diameters of up to 9.58 meters and a weight of 2,700 tons each were in operation. The carriages of the TBMs which can reach a length of up to 100 metres were equipped with RÄDER-VOGEL VULKOLLAN® heavy-duty bandages which have a load capacity of 5.5 tons per bandage. In the summer of 2009, GABI II – mounted on their VULKOLLAN® bandages – drilled her way through the rock: 56 metres in 24 hours: New world record.

Other
Logistics centre moves to modern new building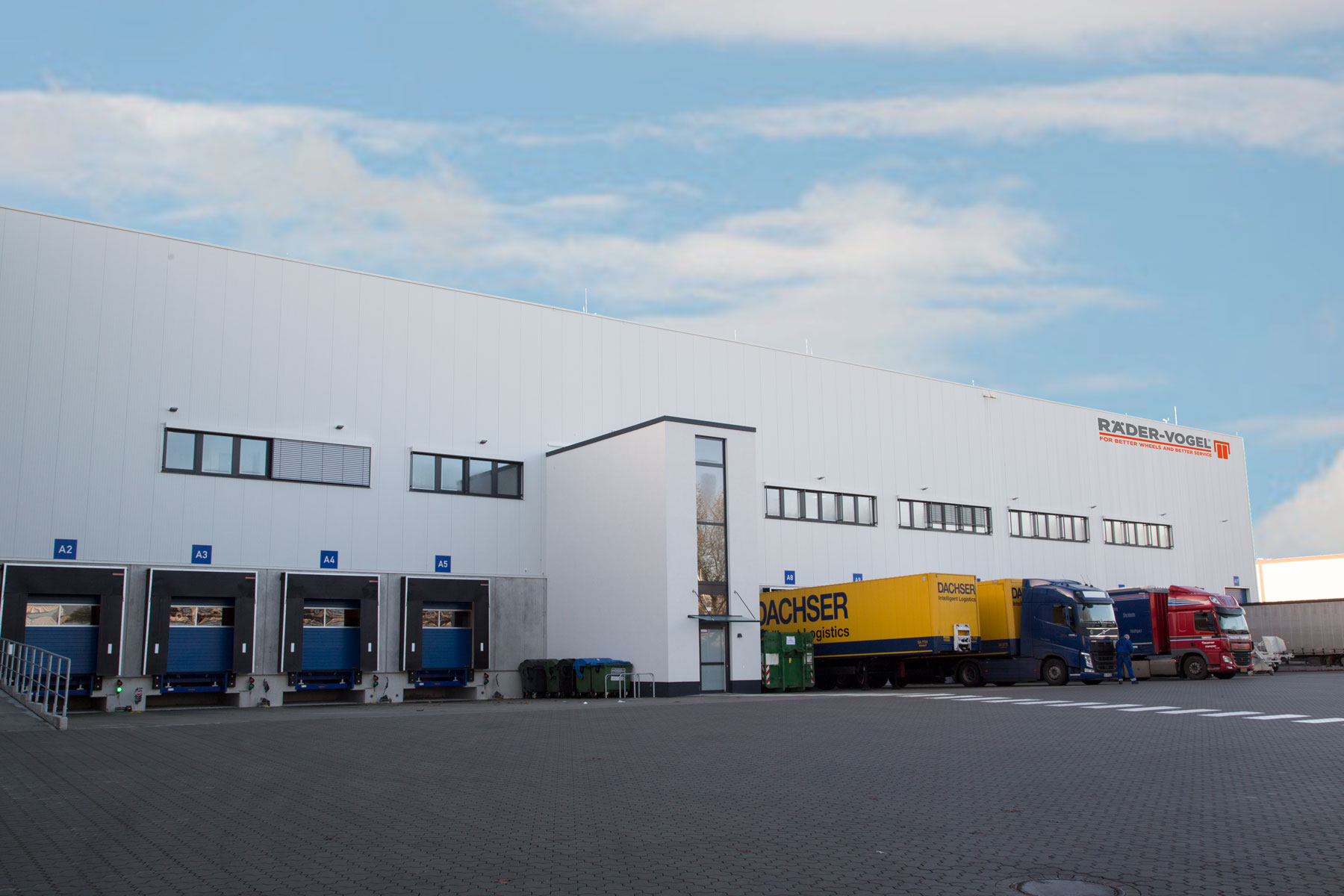 By the end of 2017 most of our logistics centre was moved to a new facility in the Bredowstrasse. The bringing together of all the sections resulted in much shorter distances and the use of three extra high-rack forklifts makes our logistics processes even more flexible. Over a surface area of 2900m² working areas for incoming goods, quality control, outgoing goods and packing have been carefully planned out. 600m² have been set aside for offices including social facilities for our staff.
Our logistics processes have been optimized by the relocation leading to an improved level of service for our customers.
Other
Everything for Aviation - Review of NAIS 2018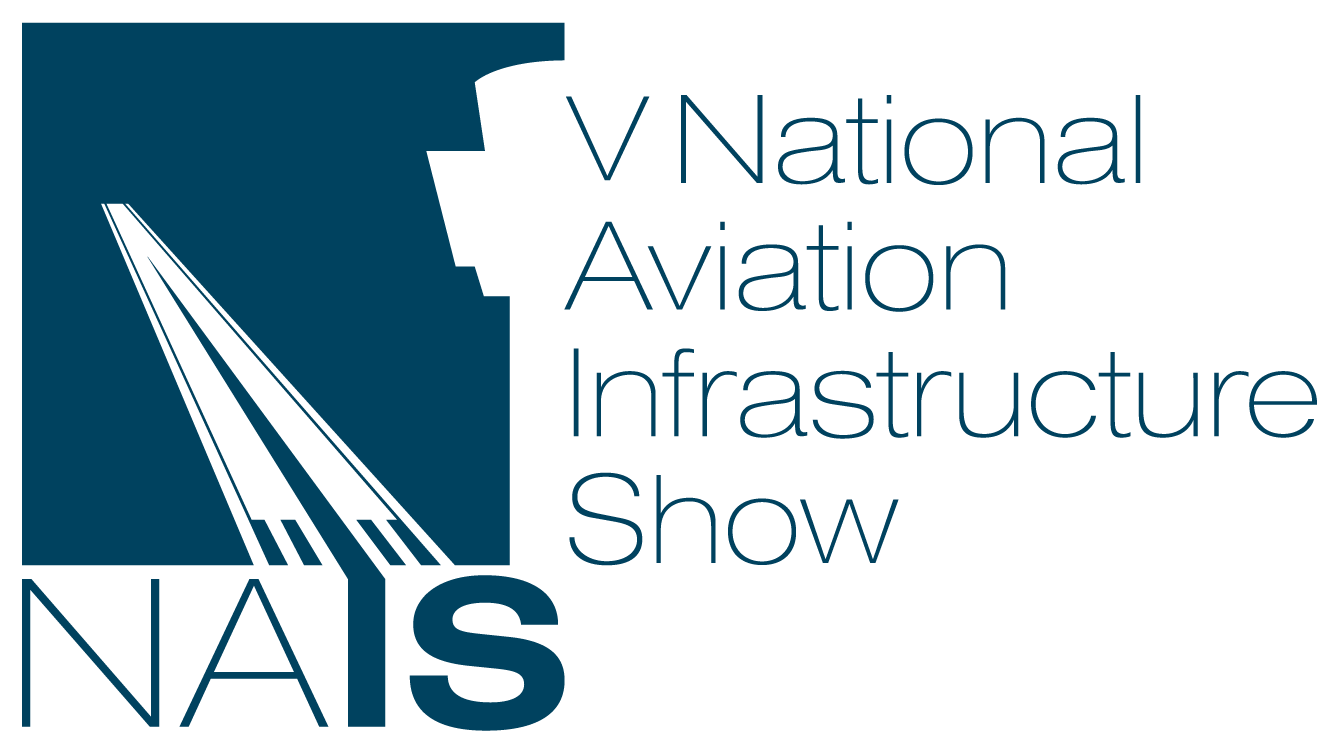 Together with RÄDER-VOGELs long-standing trading partner Techno Koleso LLC, they presented their product portfolio for aviation technology at the National Aviation Infrastructure Show (NAIS) in Moscow on February 7 and 8, 2018. The focus was on the wheels and castors for ground support equipment. With their diverse range of tread materials, RÄDER-VOGEL offer a portfolio that can cope with a wide variety of climatic conditions and ensures that everything stays in motion at the airport. Whether in aircraft loaders or special vehicles for the maintenance sector, the wheels and castors have proven themselves with a long service life due to low wear and tear, even on rough surfaces.