Kompass Business Directory - JD Co.,Ltd.
A-104, BI Center, GNU, 501, jinju-daero, jinju-si, Gyeongnam, Republic of Korea
Gyeongsangnam-do 51616
South Korea
Latest products added JD Co.,Ltd.
Additional information
Legal information - JD Co.,Ltd.
| | |
| --- | --- |
| Nature | Headquarters |
| Year established | 2017 |
| Activity | |
| Co.Registration No | 764-87-01609 |
| No employees (address) | 11 Employees |
| No employees | 11 Employees |
Presentation - JD Co.,Ltd.
Eco-friendly shipbuilding and offshore equipment, water drone, 2D&3D design, 3D modeling, production and sales management system
#Company introduction
JD Co., Ltd. was established in 2017 based on the shipbuilding business and is currently a marine industry specialized company specializing in manufacturing eco-friendly shipbuilding equipment, managing aquaculture, and developing and selling water drones capable of ocean observation. Our multi-purpose water drone can restore the state of its own in case of capsize in an unstable marine environment, and can observe weather and marine information such as temperature/salinity measurement and video recording/transmission in real time. We have cost-saving design technology based on our design capabilities and rich experience.
JD Co., Ltd. respects the time and value of its customers, and its core value is to gain customer satisfaction and trust through transparent and appropriate management.
We will continue to strive for technological development and innovation in order to maintain our position as a leader in the shipbuilding and marine equipment industry that provides the best value to our customers.
Also, in line with the 4th industrial revolution, we want to realize our dreams for a better future based on the fusion of past and future industries, challenging spirit and rational corporate culture.
Through ceaseless efforts, we will take the lead in creating high-quality new jobs and realizing social values.
#Main Products
- Multi-purpose water drone
- Shipbuilding industry application SW
- Shipbuilding and offshore plant design
# Video
https://youtu.be/mftGd2AZruQ
# Catalog
https://prokcssmedia.blob.core.windows.net/sys-master-images/h11/h81/9772614811678/Main%20catalogue_1.pdf
https://prokcssmedia.blob.core.windows.net/sys-master-images/ha8/h32/9772615008286/Marerp%20Catalogue.pdf
https://prokcssmedia.blob.core.windows.net/sys-master-images/hd8/h2b/9772615204894/Maritime%20Drone%20catalogue_1.pdf
Company catalogues - JD Co.,Ltd.

Main catalogue (English)
16 pages

Marerp Catalogue (English)
6 pages

Maritime Drone catalogue (English)
7 pages
Company's Videos - JD Co.,Ltd.

General Information - JD Co.,Ltd.
Certifications
| | |
| --- | --- |
| Type: | ISO 9001, ISO 14001 |
Joong gun Park
CEO - Chief Executive Officer
Je hyeong Jeon
Research Director/Manager
I WANT TO GET MORE DETAILS ABOUT THE OFFER JD Co.,Ltd.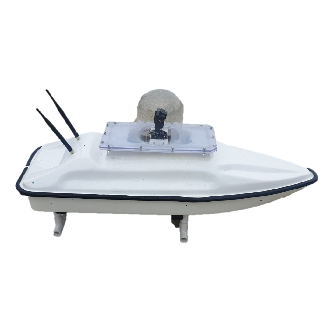 Multi-purpose maritime drones
From Mar 20
Product function.
· Video shooting, screen transmission, self-driving, self-restoration in case of abalone.
· Position mainte...
News - JD Co.,Ltd.
Date: June 18, 2022 12:00 AM
End: June 20, 2022 3:00 AM
○ 2021 Korea Shipbuilding & Marine Online Trade Show (KOMTS)
〮 Period: June 18, 2021 - July 02, 2021
〮 Venue: Online
〮 Exhibition scale: 153 companies from 70 countries participated / about 350,000 visitors

- By participating in the Korean shipbuilding and marine online trade exhibition, we have established a long-t...
Opening hours - JD Co.,Ltd.
Activities - JD Co.,Ltd.
Producer
Distributor
Service providers
Main activities within the Kompass classification
Secondary activities within the Kompass classification