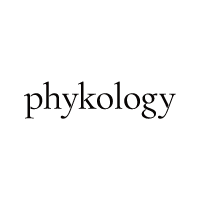 EARTHLAB
Contact - EARTHLAB
P823, 815, Daewang pangyo-ro, Sujeong-gu, Seongnam-si
Gyeonggi-do 13449
South Korea
Send a message - EARTHLAB
Legal information - EARTHLAB
| | |
| --- | --- |
| Nature | Head Office |
| Year established | 2017 |
| Describe your Company and attract Business opportunities | |
| Corporate capital | 50,000 USD |
| Co.Registration No | 349-88-00655 |
| No employees (address) | 5 Employees |
| No employees | 5 Employees |
| Kompass ID? | KR123065 |
| Kompass member for | + 2 years |
| Membership | Booster International |
Presentation - EARTHLAB
#Keyword
veganbeauty ,cleanbeauty ,Kbeauty ,koreanbeauty ,skincare ,phykology ,beauty

#Company Introduction
We are introducing a health and beauty lifestyle brand Phykology.
Phykology is a combination of "phycology : a study of marine algae", and "Korea", representing our determination to become the best Korean brand based on our extensive study on marine algae.
Phykology is formulated with our core ingredient "Ocean's Halo - a marine complex built on fermented Fucoidan" .

#Product
1_Bright Tomorrow Multi Tasking Toner | skincare product
2_Bright Tomorrow Skin Perfecting Serum | moisturizer
3_Bright Tomorrow Guardian Cream | cream for face
4_Bright Tomorrow Renewing Mask pack (1sheet) | face masks
5_Seaweed Bubble Clay Mask | facial mask

# Strength
Fucoidan is a powerful substance from sea algae which help algae protect from roughness, heal the scars, and reproduce with its ability to regenerate cells. Our Fucoidan has been bio-synthesized in its unique way to preserve its effects while improving absorption capabilities to our body. Ocean's Halo is a blend of Fucoidan with other effective algae substance to provide maximized benefit to our skin. Ocean Halo will protect skin from the harmful environment, supplement and lock in moisture and stimulate regeneration of our skin cells.

# Video URL : https://www.youtube.com/channel/UC0U3sH79HbhvYEYOkzZ2JaQ
Company's Videos - EARTHLAB
Ms. Eunseon Jeon
CEO - Chief Executive Officer
News - EARTHLAB
Participate in an event
Phykology took part in a BeautyCon LA 2019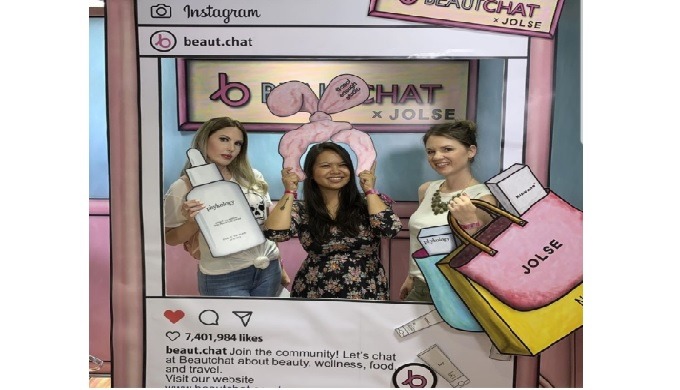 Date: September 19, 2019 3:00 PM
Only after 6 months of launching the brand, Phykology has launched in glow recipe. This time they took part in Beautycon LA 2019.
Beautycon is America's beauty and makeup specialized B2C festival, and it opens in Los Angeles and New York annually.
Visitors get to try products, listen and lead panels, and get their MDs, PhDs and JDs in beauty.
According to officials of Beautycon, the number of visitors are growing every year, and this year the estimated of visitors are around 30,000.
178 beauty brands and 1000 beauty creators visited the BeautyCon LA this year.
Phykology took part in this big festival on their first year of launch in US. Can't wait to see what they do next.
Jobs
Phykology opens their Pop-Up store at On and the Beauty, beauty specialty store, in Jamsil Lotte Department Store.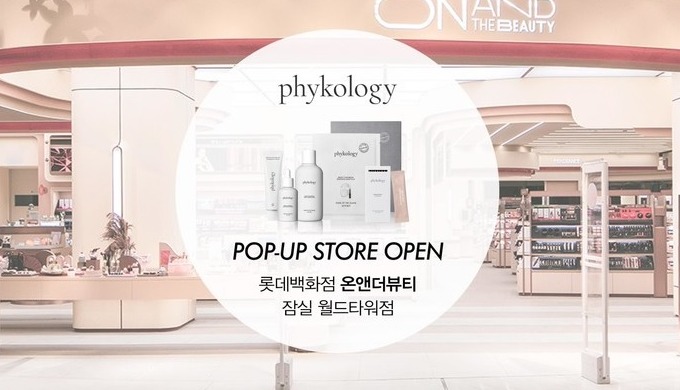 Date: September 16, 2019 3:00 PM
Vegan skin care brand Phykology is opening a pop up store at On and The Beauty, the beauty specialty store in Jamsil Lotte Department Store, starting from September 23rd to 29th.

On and The Beauty has the concept of beauty curation store, using the big-data to offer the services. They update their store ever two weeks based on the keywords that consumers searched online and in store.
This time, Phykology is showing all of their products, including the best-selling item Seaweed Bubble Clay mark, Bright Tomorrow Multi Tasking Toner, Renewing Mask, and etc.

Phykology is a combined word of Phycology, the scientific study of algae, and K from Korea. As the brand pursues the clean/vegan beauty, formula of the products are safe enough for even baby to use.

To celebrate the pop up store, Phykology has conducted several events that consumers can take part.

The officials of Phykology have announced that they want a lot of people to experience the products of Phykology in this pop up store.

You can find more information about the Phykology and their product by checking the official Phykology website.
Activities - EARTHLAB
Producer
Distributor
Service provider
Main activities within the Kompass classification
Secondary activities within the Kompass classification