Kompass Business Directory - E2Bio
A-304, 45, Yangcheong 4-gil, Ochang-eup, Cheongwon-gu, Cheongju-si, Chungcheongbuk-do, Republic of K
Chungcheongbuk-do 28116
South Korea
Latest products added E2Bio
Additional information
Legal information - E2Bio
| | |
| --- | --- |
| Nature | Headquarters |
| Year established | 2002 |
| Activity | |
| Corporate capital | 2,389,866 USD |
| Co.Registration No | 275-87-01680 |
| No employees (address) | 33 Employees |
| No employees | 33 Employees |
Presentation - E2Bio
#Keyword
eircosmetics, korean cosmetics, natural cosmetics, organic, whitening, brightening, moisture

#Company introduction
E2BIO is a subsidiary of Ewha Womans University with a 20 percent investment from Ewha Womans University's technology holding company. It uses its patents and manufactures cosmetics with the know-how of 21 years of Korea's premium spa No. 1 and the technology of Ewha Womans University

# Main Products
- EIR Moisture Cream
- EIR Capsule Serum
- EIR Moistuer Toner
- EIR Revitalizing Bifida Mask
- EIR Daily Sun Care
- EIR Mild Cleansing Foam

# Video
- https://www.youtube.com/channel/UCYsHyKz2s_vLxgOFk25roXg/videos
- https://www.youtube.com/watch?v=UIAZY1kHExg

# Catalog
- https://www.kstudiokorea.com/e2bio
- https://prokcssmedia.blob.core.windows.net/sys-master-images/hc4/h35/9796872634398/catalogue.pdf
Company catalogues - E2Bio
Company's Videos - E2Bio

General Information - E2Bio
Export area
Asia-Pacific
Viet Nam, Japan, China
Brands - E2Bio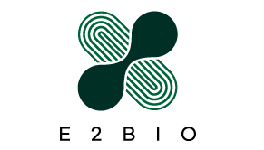 EIR COSMETICS
KIM SOOJIN
CEO - Chief Executive Officer
JINHO LEE
Sales Director/Manager
I WANT TO GET MORE DETAILS ABOUT THE OFFER E2Bio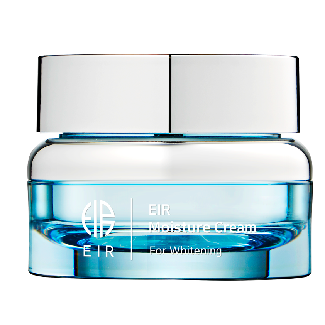 EIR Moisture Cream
From Jun 16, 2022 to Jul 5, 2023
A multi-function cream that provides moisture deep into the skin
This is a multi-functional cream that provides whitening and inne...
News - E2Bio
Date: February 15, 2021 7:10 AM
End: February 15, 2021 7:40 AM
E2BIO announced that it has signed an exclusive contract with GY SEOUL Corporation, a platformcompany that distributes the products of promising domestic and foreign companies to other countries.

GY SEOUL is exclusively entrusted with the distribution and marketing of E2BIO products in Japan, and the two companies are anticipating annual...
Date: February 9, 2021 6:28 AM
End: February 9, 2021 6:30 AM
E2BIO organizes a pre-experience group with 30 students at Ewha Womans University before the launching of its new brand line 'Grinee' in Ewha Womans University.

According to Soo Jin Kim, the CEO of the brand, "After three times of the product evaluation by the pre-experience group, we will be manufacturing an item optimized for the 10s a...
Activities - E2Bio
Producer
Distributor
Service providers