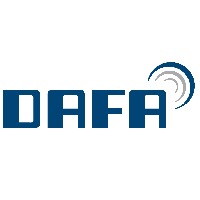 DAFA Building Solutions A/S
Competences to help all parties - in all phases of construction
DBS
Kompass Business Directory - DAFA Building Solutions A/S
Holmstrupgårdvej 1
8220 Brabrand
Denmark
Latest products added DAFA Building Solutions A/S
Additional information
Legal information - DAFA Building Solutions A/S
| | |
| --- | --- |
| Nature | Secondary establishment : Branch |
| Year established | 2021 |
| Activity | |
| Corporate capital | 5,000,000 DKK |
| CVR | 41854510 |
| VAT no | DK41854510 |
| No employees | 11 Employees |
Presentation - DAFA Building Solutions A/S
DAFA Building Solutions is a solution-oriented partner for everyone: dealers, craftsmen, designers, and builders. We are continually working to increase our competence, which is also part of the collaboration - from serious advice on choosing solutions to guidance on installation on the construction site.
This is all built upon years of theoretical and practical experience, combined with the newest knowledge within construction. More specifically, this means that DAFA Building Solutions offers more than just strong products – namely:
Thorough and complete information about products
Products that are approved for sustainable construction, including Nordic Ecolabelled
Design advice – both through the website and in the form of personal contact
Design instructions – architect descriptions, construction details, methods, and material selection
Training in the form of seminars on the construction site, workshop, or design studio
Attractive warranty schemes as the products are tested, documented, and warranted
General Information - DAFA Building Solutions A/S
Certifications
| | |
| --- | --- |
| Type: | ISO14001:2015 DK |
| Type: | REACH |
| Type: | ROHS |
| Type: | ISO 14001:2015 CN |
| Type: | ISO 9001:2015 PL |
| Type: | WEEE |
| Type: | ISO 9001:2015 CN |
| Type: | GLOBAL COMPACT |
| Type: | ISO 9001:2015 |
Export area
West. Europe, Worldwide
Brands - DAFA Building Solutions A/S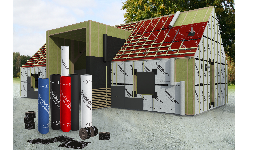 DAFA AirVent System
A complete range of products for ventilated or permeable roofing and wind barriers. DAFA AirVent System is a thought-out solution based on thoroughly tested and documented products for sealing the building envelope – both the roof and exterior walls.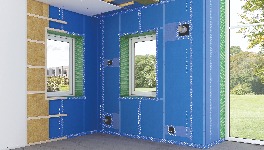 DAFA AirStop System
DAFA AirStop System is the most effective and secure vapor barrier system on the market. A product series for vapor barriers that support sustainable construction and reduces energy consumption, to the benefit of the environment and budget.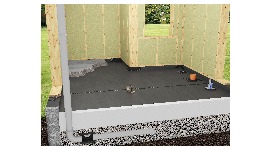 DAFA Radon System
Complete system for protection against harmful radon gas. DAFA Radon System prevents radon gases from entering buildings. The products in the system are proven, and fulfil the applicable requirements throughout the Nordic region.
Hr. Jens Eg
CEO - Chief Executive Officer (Direktion)
Mr. Jan Dahlgaard
Sales Executive (Eksport)
Jacob Bredahl Hansen
Webmaster (Salg/marketing)
Location - DAFA Building Solutions A/S
Opening hours - DAFA Building Solutions A/S
Activities - DAFA Building Solutions A/S
Producer
Distributor
Service providers
Main activities within the Kompass classification
Secondary activities within the Kompass classification