Contact - Alfred Imhof Holding AG
Jurastrasse 10
4142 Münchenstein
Switzerland
Send a message - Alfred Imhof Holding AG
Legal information - Alfred Imhof Holding AG
| | |
| --- | --- |
| Nature | Head Office |
| Year established | 1953 |
| Legal form | Limited company |
| Describe your Company and attract Business opportunities | |
| Corporate capital | 500,000 CHF |
| Handelsregister-Nr. | CHE-107.786.075 |
| VAT no | CHE-107.786.075 MwSt |
| Kompass ID? | CH016972 |
| Kompass member for | + 7 years |
| Membership | Booster |
General Information - Alfred Imhof Holding AG
Brands - Alfred Imhof Holding AG
SEW-EURODRIVE GmbH & Co. KG
Herr Simon Imhof
MD/Chief Operating Officer (Geschäftsführer)
Herr Lorenz Imhof
MD/Chief Operating Officer (Geschäftsführer)
Frau Sabina Wälchli-Imhof
MD/Chief Operating Officer (Geschäftsführer)
Herr Simon Imhof
Chairman (Präsident des Verwaltungsorgans)
Herr Lorenz Imhof
Director (Mitglied des Verwaltungsorgans)
Frau Sabina Wälchli-Imhof
Director (Mitglied des Verwaltungsorgans)
Frau Susanne Walz-Imhof
Director (Mitglied des Verwaltungsorgans)
Frau Maya Forster-Imhof
Director (Mitglied des Verwaltungsorgans)
News - Alfred Imhof Holding AG
Other
Refugees complete work experience at SEW-EURODRIVE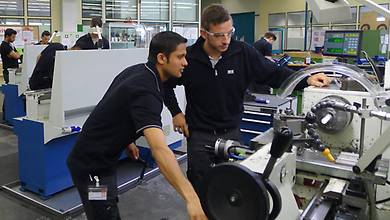 Date: November 30, 2016 12:00 AM
How do things look inside a German industrial company? What makes a company like this successful? How can I play a part? These are the kinds of questions on young asylum seekers' minds. In response, SEW-EURODRIVE is offering five days' work experience to students that came to the country as refugees.
Read the whole story
Other
Diamond Star 2016 for SEW-EURODRIVE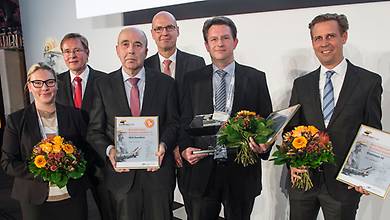 Date: November 30, 2016 12:00 AM
On October 24, 2016, SEW-EURODRIVE was awarded the Diamond Star 2016 as the winner in the "Group sales 1 – 5 billion euros" category at the Handelsblatt Annual Conference "Industrial summit" in Stuttgart.
Read the whole story
Location - Alfred Imhof Holding AG
Activities - Alfred Imhof Holding AG
Producer
Distributor
Service provider
Main activities within the Kompass classification
Secondary activities within the Kompass classification