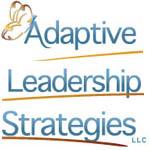 Adaptive Leadership Strategies, Llc
Helping leaders and leadership team to make a difference.
Contact - Adaptive Leadership Strategies, Llc
11710 Plaza America Drive Suite 2000
Reston VA 20190
United States
Send a message - Adaptive Leadership Strategies, Llc
Legal information - Adaptive Leadership Strategies, Llc
| | |
| --- | --- |
| Nature | Head Office |
| Year established | 2011 |
| Describe your Company and attract Business opportunities (SIC87) | Business Services, Not Elsewhere Classified (7389) |
| No employees (address) | 0-9 Employees |
| No employees | 0-9 Employees |
| Kompass ID? | USN12155562 |
| Kompass member for | + 1 years |
| Membership | Booster |
Presentation - Adaptive Leadership Strategies, Llc
Adaptive Leadership Strategies, LLC, offers coaching and consulting solutions to help companies develop and grow top talent. Based in the Washington, DC area, our coaches work with clients to drive change and improve performance. Our strategic approach begins with working to strengthen alignment between organizational and individual, and/or team objectives. We partner with companies to help top talent better manage change and transition, and improve operating results through the strategic development of leaders and high potential employees. From the beginning of the employee lifecycle to the end, our coaches and strategic partners provide information to help companies select the right people for key positions and manage them to their full potential. Mobility and Relocation Coaching Few circumstances can bring about more change and transition than a relocation assignment. We offer coaching programs for transferees, their accompanying spouses and partners to help them better adapt to new responsibilities and locations, to achieve more successful relocation assignments.
Company's Videos - Adaptive Leadership Strategies, Llc
General Information - Adaptive Leadership Strategies, Llc
News - Adaptive Leadership Strategies, Llc
Other
Changing perspectives: How assignee views have evolved during COVID-19 and why it matters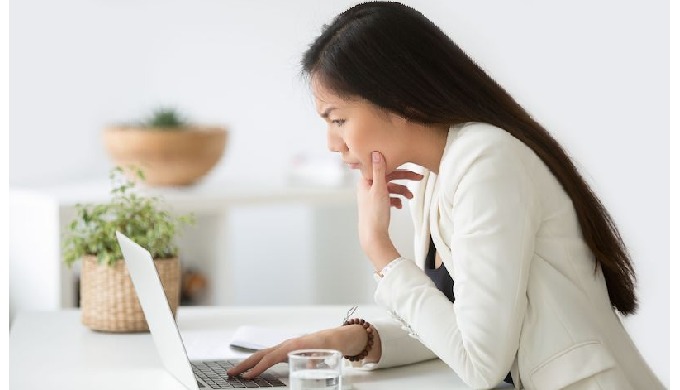 Date: November 18, 2020 5:00 AM
End: December 1, 2021 4:59 AM
There is no doubt that the COVID-19 pandemic has significantly changed the global mobility landscape, throwing up new and complex challenges for both employers and employees. Much attention has been given to the way organizations are adapting to meet these challenges. But how are assignees and potential assignees, responding to the concept of an international assignment during these changing and unpredictable times? Recent research* has uncovered some noteworthy insights into the viewpoints of assignees, both current and future, that are of critical importance to any organization undertaking a global mobility program.
Employees still want to undertake international assignments. While there is no doubt that COVID-19 and resulting restrictions have impacted the extent to which there is an appetite for undertaking international assignments, recent research* has shown that assignees still wish to pursue them, albeit more cautiously. Additionally, much of what attracted employees to undertake international assignments has been diminished by the current pandemic. For example, the opportunity to travel and experience different cultures, previously a key benefit for many international assignees, has been significantly reduced or, in some cases, eliminated entirely. Employers will likely have to emphasize other benefits to encourage international assignment consideration.
The focus of concern has shifted. Even before the COVID-19 pandemic, it was natural for all assignees to experience some doubts about pursuing an international assignment. However, new challenges have presented themselves as a result of the pandemic, and are now at the forefront of assignee's minds when considering an international move. A recent survey**, noted that potential assignees were increasingly concerned by the ability to travel between the host and home countries, schooling arrangements for dependents and handling of the pandemic in the host country. Organizations should be transparent about these issues and provide as much support as possible to any potential assignee faced with making the decision to undertake an international assignment.
Assignees are more aware of their support needs. In the wake of the COVID-19 pandemic, assignees are acutely aware of the kinds of difficulties that may arise during their assignment. The need for a comprehensive package of support is more apparent than ever, and potential assignees will likely expect greater reassurance that this is in place. It will be more important than ever for all organizations planning international assignments to ensure that their provision for support meets the expectations of their assignees. Now more than ever there is a greater focus on Duty of Care.
With this in mind, organizations will need to be prepared to present a robust relocation package in order to continue to encourage assignees to undertake international assignments. While the appetite for these assignments is still there, employees will need to feel increasingly reassured that any potential move will be a positive and worthwhile experience for them and their families.
If you need assistance to review or improve your global mobility program, we can help! Please contact us to schedule a call or virtual meeting to explore how we can assist you.
In the US
Call +1 703 723 6509
or send a message to
info@adaptiveleadershipstrategies.com
In the UK
Call +44 7711 734 015
or send a message to
david@mcconsulting.co.uk
*
Global Connection 2020 Survey: The Impact of COVID-19 on Expatriation
and
MetLife: Rising to the Globally-Mobile Workforce Needs in the New Normal
**
Global Connection 2020 Survey: The Impact of COVID-19 on Expatriation
.
Other
The Best of Both Worlds? Three Key Considerations When Undertaking a Commuter Assignment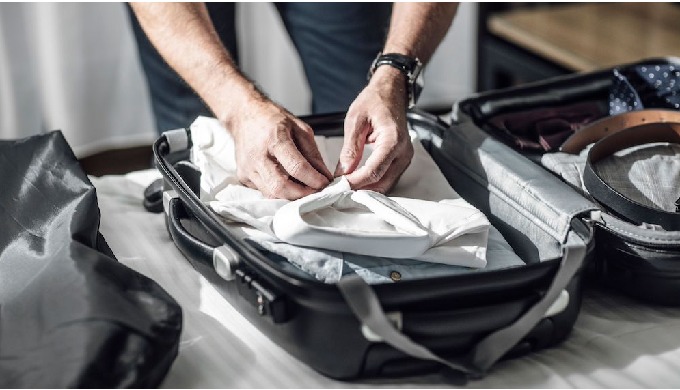 Date: October 14, 2020 4:00 AM
Commuter assignments are on the rise! An increasing number of organizations now see them as a viable mobility program component. In a recent survey, 24% of respondents indicated their organizations were planning to add commuter assignments to their mobility suite.* There are a number of benefits to the commuter assignment model, which can offer a good compromise between full relocation and remaining in the home location. In many cases these types of assignment are likely to be more appealing to employees because they do not require as much upheaval and disruption for them and their family. In the age of COVID-19, commuter assignments provide balance for organizations needing to continue their mobility program, but who want to mitigate risk and have more control in the midst of continued uncertainty and rapid change.
Along with the advantages, there are a few potential pitfalls that should be top of mind when considering a commuter assignment option.
Work/life balance.
The ability to minimize disruption to an employee's home life is an especially appealing aspect of a commuter assignment, particularly in cases where a partner or spouse wishes to maintain their own career in the home location. But the logistics of commuting to and from the host location impact an assignee's health and wellbeing. Prolonged absences from the family, and from home, should not be overlooked.
Compliance.
Commuter assignments can trigger a number of compliance issues that can cause difficulties for both the assignee and the organization. Depending on the frequency and length of commuter stays in the host country, there can be both tax and immigration requirements that need to be closely managed. This could result in additional costs and resource requirements for the organization to ensure they remain compliant for the duration of the assignment.
Management and cost.
When an employee is continuously moving between two locations there is a greater burden on those departments responsible for managing the assignment, such as HR and Finance. Not only does there need to be support for the employee in both locations, but additional and ongoing resources can also be required to track the employee, as well as manage and finance their travel and accommodation requirements. This can present logistical and financial burdens above those that would be incurred as part of a traditional international assignment.
While there are clear benefits to commuter assignments, it is important for organizations to think holistically, giving full consideration to the potential disadvantages in any individual case. Where organizations opt for this type of assignment, it is paramount that it is carefully planned and managed to ensure it remains compliant and beneficial to the assignee and the organization.
If you are considering commuter assignments for your organization, we can help! Please contact us to schedule a call or virtual meeting to explore how we can assist with your commuter assignment program.
In the US
Call +1 703 723 6509
or send a message to
info@adaptiveleadershipstrategies.com
In the UK
Call +44 7711 734 015
or send a message to
david@mcconsulting.co.uk
*According to the 2020 Mobility Outlook Survey by AIRINC.
Post authored by Liane Cheyne
Location - Adaptive Leadership Strategies, Llc
Key figures - Adaptive Leadership Strategies, Llc
Activities - Adaptive Leadership Strategies, Llc
Producer
Distributor
Service provider
Other classifications (for some countries)
SIC (US 1987) : Business Services, Not Elsewhere Classified (7389)
NAICS (US 2012) : All Other Business Support Services (561499)
NAICS (US 2012) : Other Management Consulting Services (541618)
SIC (US 1987) : Business Consulting Services, Not Elsewhere Classified (8748)