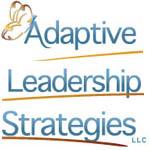 Adaptive Leadership Strategies, Llc
Helping leaders and leadership team to make a difference.
Contact - Adaptive Leadership Strategies, Llc
11710 Plaza America Drive Suite 2000
Reston VA 20190
United States
Send a message - Adaptive Leadership Strategies, Llc
Legal information - Adaptive Leadership Strategies, Llc
| | |
| --- | --- |
| Nature | Head Office |
| Year established | 2011 |
| Describe your Company and attract Business opportunities (SIC87) | Business Services, Not Elsewhere Classified (7389) |
| No employees (address) | 0-9 Employees |
| No employees | 0-9 Employees |
| Kompass ID? | USN12155562 |
| Kompass member for | + 1 years |
| Membership | Booster |
Presentation - Adaptive Leadership Strategies, Llc
Adaptive Leadership Strategies, LLC, offers coaching and consulting solutions to help companies develop and grow top talent. Based in the Washington, DC area, our coaches work with clients to drive change and improve performance. Our strategic approach begins with working to strengthen alignment between organizational and individual, and/or team objectives. We partner with companies to help top talent better manage change and transition, and improve operating results through the strategic development of leaders and high potential employees. From the beginning of the employee lifecycle to the end, our coaches and strategic partners provide information to help companies select the right people for key positions and manage them to their full potential. Mobility and Relocation Coaching Few circumstances can bring about more change and transition than a relocation assignment. We offer coaching programs for transferees, their accompanying spouses and partners to help them better adapt to new responsibilities and locations, to achieve more successful relocation assignments.
Company's Videos - Adaptive Leadership Strategies, Llc
General Information - Adaptive Leadership Strategies, Llc
News - Adaptive Leadership Strategies, Llc
Other
Onboarding: Setting the Stage for Success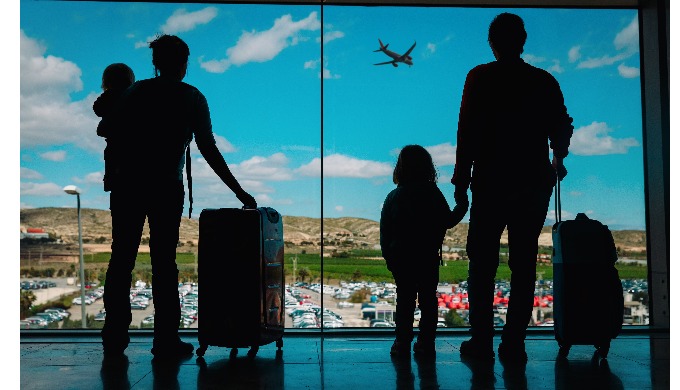 Date: September 14, 2020 4:00 AM
Organizations often have a standard checklist that they use to ensure a new employee is onboarded into a new role, covering areas from orientation of their work environment, familiarity with policies and procedures, and job-specific information relevant to their new position. Whilst these are also important for an employee that has been relocated, organizations often make the mistake of believing this is all that is required for an international assignee.
Research
* has shown that assignees place equal importance on the support provided to them outside of work to assist them with feeling at home in their new location, and are often dissatisfied with how this is handled by their employer. As such, there are a few key areas that organization should factor into their onboarding process to ensure that assignees are set up for success
1.
Social network.
Being able to quickly establish a social network in the host location is important to overseas assignees, particularly those who have relocated without a partner or family unit. Without adequate social support, assignees are likely to experience loneliness which can influence both their ability to perform in their role, but also their desire to remain for the intended length of the assignment. Providing assignees with opportunities to network outside of work early on can have a great impact on their experience and happiness whilst overseas.
2.
Family.
Support for accompanying spouses, partners, and family can also be crucial to integration and overall assignment success. The stress and disharmony that can be caused by the unhappiness of dependents can be, in the first instance, a distraction to the assignee, and in some cases may lead to the early termination of an assignment. Additional efforts to ensure that accompanying family are supported to settle into work and schooling, as well as a wider social network can be hugely beneficial to both the assignee and the organization.
3.
Culture.
When arriving in the host location assignees are often unfamiliar with local culture and customs, and in some cases will also not speak the language. Providing information and support to become accustomed to local culture can be a big part of ensuring that an assignee becomes quickly settled into their new surroundings and is able to focus on their new job role. This can range from small pieces of information, such as customs for tipping in restaurants, to crucial assistance with logistical hurdles, such as buying a vehicle, obtaining insurance, and opening a bank account.
By taking the time to ensure a comprehensive onboarding process, assignees are likely to be better equipped to succeed in their new location. In turn both the assignee and organization benefit from a more positive and successful assignment. If you would like to expand or refine your onboarding process for international assignees, we can help! Please contact us to schedule a call or virtual meeting to explore how we can assist with your global mobility program.
In the US
Call +1 703 723 6509
or send a message to info@adaptiveleadershipstrategies.com
In the UK
Call +44 7711 734 015
or send a message to david@mcconsulting.co.uk
*Expat Insider 2019 Business Edition: Foreign Assignees:
https://business.internations.org/expat-insider/2019/download/foreign-assignees
Other
Why Non-Compliance Could Put the Brakes on an International Assignment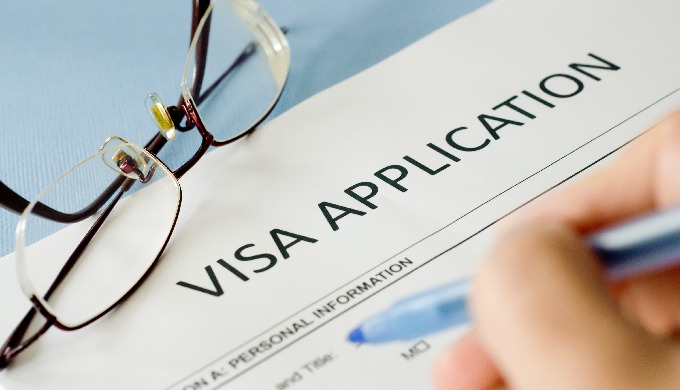 Date: August 24, 2020 4:00 AM
Employers and employees often take compliance matters for granted. They assume it will be easy to meet home and host country requirements for items such as work authorization and taxation, as long as they follow the requisite steps. But if not properly planned, an international assignment can be at risk of failure due to unforeseen compliance hurdles. Here, we address three potential stumbling blocks in the global assignment process.
World events and changes to policy.
The impact of COVID-19 has brought about rapid and unforeseen changes to policies and procedures impacting international travel. Barriers to entry due to lengthy delays or suspension of issuing visas, potential quarantine periods and local measures to prevent the spread of the virus are examples of the disruption now facing business and leisure travelers. Other circumstances include changes in leadership in a country or region, predicating a change in policy. It is pertinent that any organization planning to relocate even a single employee internationally keep well informed about developments in the host country and be prepared to act promptly in response to unexpected changes.
Complex issues and expertise.
Many issues around compliance can be complex and specific to the situation or country. Whilst it is tempting for organizations to feel their way through such issues, or rely on past experiences, the best course of action is to seek advice from someone with the appropriate expertise to ensure that an assignment begins as quickly as possible will not fall short of what is required for it to be compliant with both the home and host country. Mistakes can be costly and lead to avoidable delays and complications.
Communication.
Communication is a recurring theme throughout the international assignment process and one we have discussed in more depth in a
previous post
. It is, however, of continued importance when it comes to ensuring compliance. It is, of course, crucial for organizations to communicate clearly with their assignees about what is required of them in order to ensure they are and remain compliant throughout their assignment. However, it is of equal importance that employers maintain good communication with the relevant agencies in the host country. Particularly in these challenging times, delays and mistakes can often be made when there is a lack of information or miscommunication between the organization and relevant agencies in the host country.
By bearing in mind some of these potential pitfalls, organizations can save themselves both time and money by ensuring that they correctly meet compliance requirements the first time around. Good planning and depth of knowledge is key. Numerous resources are available to help organizations navigate compliance issues and ensure that they are correctly addressed. Please contact us to schedule a call or virtual meeting to explore how we can assist with your global mobility program.
In the US
Call +1 703 723 6509
or send a message to info@adaptiveleadershipstrategies.com
In the UK
Call +44 7711 734 015
or send a message to david@mcconsulting.co.uk
Post authored by Liane Cheyne
Location - Adaptive Leadership Strategies, Llc
Key figures - Adaptive Leadership Strategies, Llc
Activities - Adaptive Leadership Strategies, Llc
Producer
Distributor
Service provider
Other classifications (for some countries)
SIC (US 1987) : Business Services, Not Elsewhere Classified (7389)
NAICS (US 2012) : All Other Business Support Services (561499)
NAICS (US 2012) : Other Management Consulting Services (541618)
SIC (US 1987) : Business Consulting Services, Not Elsewhere Classified (8748)